The FolioPhonic Team shares some of their podcast picks to give your library a boost in between our episodes.
---
Kemeisha
MTV's Speed Dial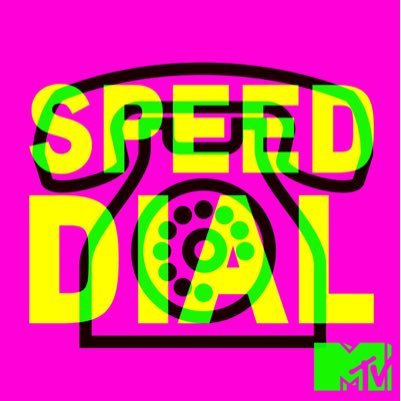 This one is for all of my pop culture news junkies! You have to check out MTV's Speed Dial for a juicy take on current trending news. Hosts Ira Madison III and Doreen St. Felix bring in their electric personalities to discuss topics like music, politics, sex, and race. What I like most about this podcast is how open and authentic the hosts are. If you enjoy candid conversations and connectivity, this podcast is definitely for you. It honestly feels like you're listening in on a conversation with friends. Don't be scared by the pop culture references because these hosts love to dive into deeper conversations about topics like culture, feminism, and homosexuality.
Speed Dial will keep you in the loop in more ways than one.
Listen to Episode 18: The State of the Black Sitcom.
---
Quinton
Weird Adults with Little Esther
In each episode of Weird Adults, our host, LA-based comedian Esther Povitsky (a.k.a. Little Esther), conducts an informal interview with her guest, usually another comedian… and that's it. That's basically the whole show. From there, the conversation goes wherever the guest leads it, and that's when things start to get interesting. For example, I was expecting an episode featuring BJ Novak—of The Office fame—to be hilarious but instead, he was super serious and wanted to talk about philosophy and stuff. Who knew?! This is also a great listen if you're really into comedy or want to get into it, because Esther's guests are usually only kind-of famous, so it's a fun way to get introduced to new comics and artists.
Listen to Episode 40: Benji Afalo, Episode 96: Brandon Wardell, and Episode 98: Erin Heatherton.
---
Sabrina
Revisionist History
I think of Revisionist History as the sociology class you always wanted. Hosted and produced by Malcolm Gladwell, author of Blink and Outliers, this podcast delves into big ideas like thresholds and why higher education in the United States is so broken. By using stories from the past, Gladwell analyses their impact on both our present and future. Quite simply, it's genius.
While it may sound high concept, Gladwell is such an effective storyteller that following along is easy. He's able to weave together a narrative that blends humour and history with personal anecdotes and social science.
If you find yourself drawn to the Community & Culture section at the bookstore, this podcast is for you.
Listen to Episode 3: The Big Man Can't Shoot and Episode 5: Food Fight.